News
Participation of startup companies in exhibitions, conferences and direct visits abroad
28.08.2018 10:00
On August 27, 2018 Adaplab signed an agreement (no. IZ-L-2018/11) with Investment and Development Agency of Latvia to acquire support within the framework of the program "Participation of startu...
Startup Village 2015
05.06.2015
Компания Адаплаб приняла участие в главном мероприятии года Сколково - крупнейшей стартап-конференции России Startup Village. В рамках конференции мы представляли наши продукты на демон...
Техностарт-2015
15.04.2015 11:17
Компания Адаплаб приняла участие в конкурсе Техностарт 2015 в числе 20 финалистов. В рамках подготовки к конкурсу активно проводилась менторская сессия, где мы получили ценные советы эксперто...
ABB Drives Innovation Challenge
Adaplab made it to the ABB Drives Innovation Challenge final!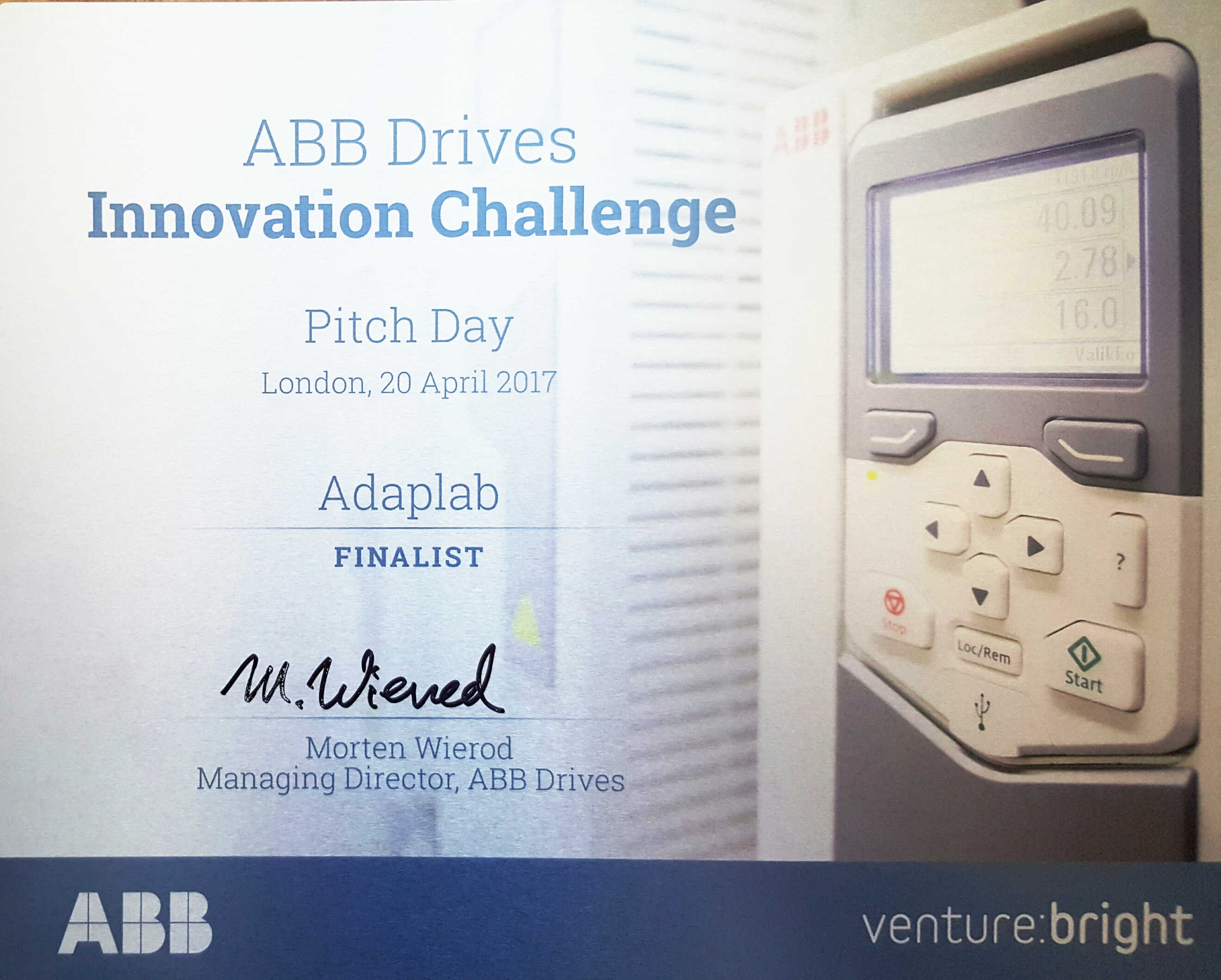 Around 100 companies submitted their ideas and technologies to participate in this challenge. Adaplab was among the 10 remaining companies in this competition to meet with ABB management team in London on 20th of April to present its technology and discuss how we can "Write the Future Together"!!!
Дата публикации: 21.04.2017 09:33